Amsterdam Bookkeeper provides bookkeeping and tax services to small businesses in the Amsterdam area and foreign nationals with tax obligations in the Netherlands.
Some of our customers prefer doing most of their own bookkeeping and file their own VAT returns, only using us for accounting services.
Others show up with the familiar shoebox full of receipts every three months and prefer us to handle their full administration.
We're more than happy to facilitate you both and anyone in-between!
Full service small
business bookkeeping
Preparing and filing VAT returns, corporation taxes and income tax returns
Producing annual reports
and financial statements
Chamber of
commerce filings
Correspondence and
translation services
Our full-service bookkeeping starts at 775 euro a year for our smallest 'one-man business' customers with a simple administration
While we mostly focus on providing continuous yearly services to our customers, we're also available for small assignments and one-off jobs at 125 euro per hour.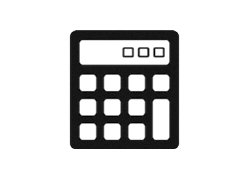 BOOKKEEPING
Pricing for our bookkeeping services is mostly based on these criteria:
– The number of invoices and receipts handled by your business on a yearly basis.
– Would you like us to do your full bookkeeping or will you do your day-to-day journal entries yourself and only use us for control and reporting needs?
– How organized is your administration? We welcome 'shoebox administration' customers but ask for your understanding that we will need to charge extra  if you would like us to organize your receipts for you.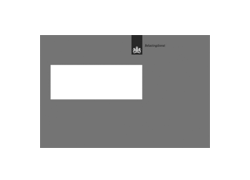 TAX SERVICES
Our VAT, Corporation tax and Income tax services are usually part of our yearly full service packages.
For one-off or additional tax work, like for example filings for previous years, resolving disputes with the tax office or additonal income tax returns for family members, we charge 125 euro an hour.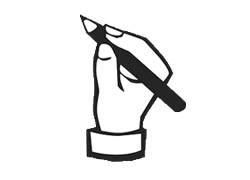 CORRESPONDENCE
We can help you with a wide range of correspondence services like drafting contracts, complaint letters, appeals & objection letters and translations.
Additionally we help with social security, health and child allowances, insurances, local taxes and permits and additional financial and correspondence services at 125 euro per hour.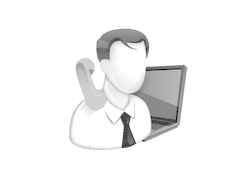 FULL SERVICE
We enjoy helping our customers and pride ourselves on being very service oriented. We're more than happy to answer quick questions, make a phonecall on your behalf and help sorting out small things free of charge.
For more extensive work we will charge the hourly rates mentioned in the other sections.
---
Since every business and customer has different requirements, call or email us to get acquainted and to set up a meeting for a consultation. We like to get a better understanding of your business needs and discuss what we can do for you. After assessing the expected work involved we'll be able to quote you a competitive price.
Visiting address:
Weteringschans 165
1017 XD Amsterdam
The Netherlands
Postal address:
Oudezijds Achterburgwal 42C
1012 DP Amsterdam
The Netherlands
Phone: +31 (0)6 26 80 20 37
Email: info@amsterdambookkeeper.nl